PROTECTING NEBRASKA'S GOOD LIFE
Our Mission:
The Nebraska Society of Professional Engineers, recognizing that service to humanity, to our nation and to our state is the fundamental purpose of professional engineering, dedicates itself to the promotion and the protection of the profession of engineering as a social and economic influence vital to the welfare of the community and of all mankind.
CHAPTERS
NeSPE has five chapters throughout the state.  Chapters are an integral part of the three-tier membership tier, hosting local events and networking opportunities.  Chapters also offer several leadership and volunteer opportunities. Click to learn more, or to find your home chapter.
MEMBERSHIP
NeSPE is pleased to be a state society of the National Society of Professional Engineers in offering three-tier membership. Members are a part of the National, State and Chapter level, and receive benefits from each level. Click to learn more, including how to join, view member benefits, or how you can renew your membership.
EVENTS
The State Society hosts three signature events a year:
The September Continuing Education Seminar
The January Legislative Luncheon
The May Annual Meeting
Learn more, register, and connect by clicking below!
NeSPE PARTNERS
Are you or your employer interested in supporting outreach programs that promote and support Nebraska's engineering community? NeSPE is pleased to offer several options for your company to consider!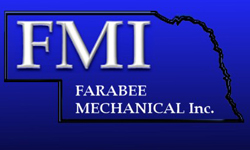 NATIONAL LISTINGS
The national listings of all available positions across the country.
LOCAL LISTINGS
The list of local listings of all available positions in Nebraska.
EMPLOYER POSTINGS
Are you an employer that would like to post a job? Get in touch with us today!