Programs funded by the Education Foundation

Statewide MATHCOUNTS competition

National competition travel expenses

NeSPE scholarships

TEAMS program

Model Bridge competition

NeSPE student chapter
These are important outreach programs that encourage our youth to:
Develop mathematics and science skills

Promote engineering careers for our youth

Create valuable recognition for NeSPE within the state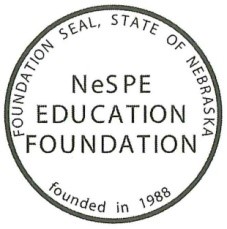 Fundraising
Our annual fund drive is underway! NeSPE is your society and the NeSPE Education Foundation is your foundation. This campaign will support the NeSPE programs that are funded by the Education Foundation.
Pledge Forms
Please consider making a tax-deductible contribution to the NeSPE Education Foundation – Your Foundation. You can print the pledge form or simply click the Donate Now button above to contribute online.
Investment Levels

NeSPE Education Foundation is a 501(c)(3) organization and contributions are tax-deductible.